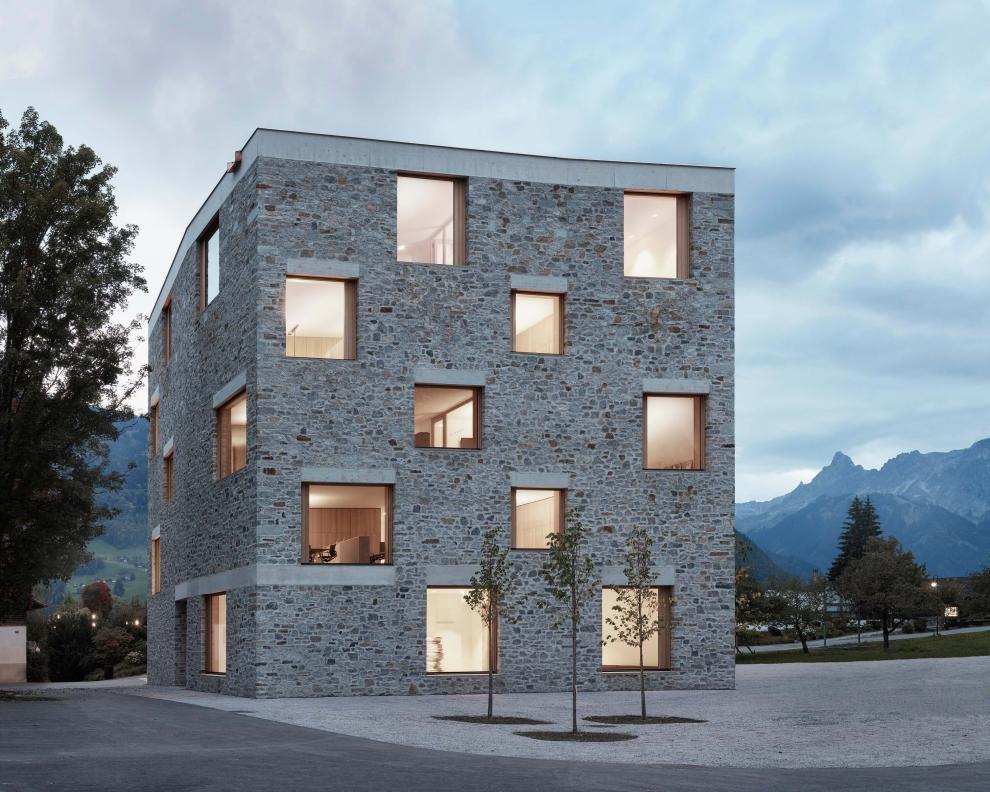 Bozar
A+ Architecture in Belgium
'Lecture by Bernardo Bader'
Cancelled
Postponed
12 May'22
- 19:00
On 12 May 2022, A+ and Bozar are inviting Austrian architect Bernardo Bader to present a conference on his work. He will cover small-scale construction and the impact of craftsmanship on the rural region of Vorarlberg, which is the context for his projects.
 
The architecture of Bernardo Bader, who founded his company in Bregenz in 2003, offers a contemporary interpretation of the regional architectural languages of the villages and valleys of the Bregenzerwald, where he grew up. His projects, most of which are residential and educational programmes, create a special relationship between the built interior space and its immediate environment, seeking to "make the quality of the everyday visible". 
 
As well as a number of regional awards for timber construction and project management, Bader received the Piranesi Award in 2012 and 2017 and the Aga Khan Award for Architecture in 2013. El Croquis published a monograph on his work in 2019, and A+U dedicated its February 2022 issue to him.
Practical information
Dates
Thursday 12 May, 19:00 → 21:00
Location
Hall M
Rue Ravenstein 23 1000 BRUSSELS