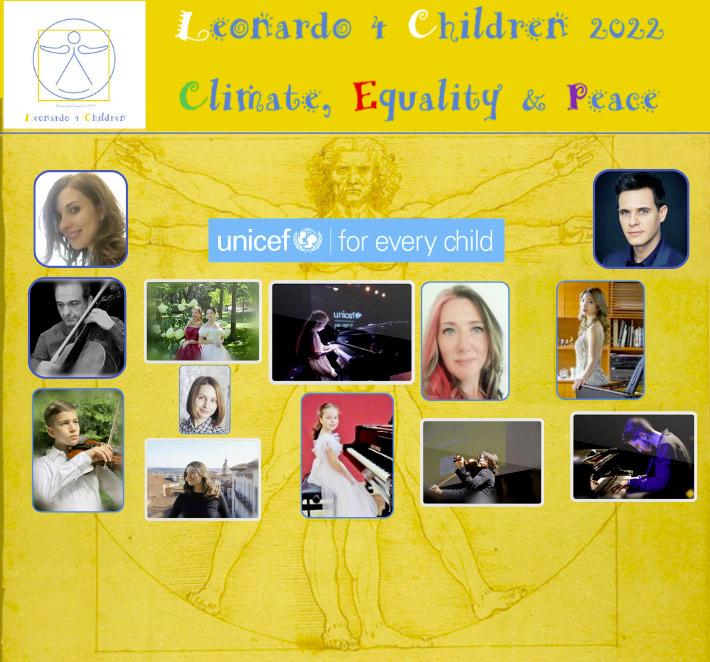 'Leonardo 4 Children 2022: Climate, Equality & Peace'
Cancelled
Postponed
28 Oct.'22
- 19:30
concert and award ceremony
The purpose of the concert is to celebrate the winners of the "Leonardo 4 Children", to promote young music talents and to raise funds in favour of Ukrainian children in need in cooperation with UNICEF.
The event will include the award ceremony for the winners of the Leonardo 4 Children Awards, and a concert, during which extraordinary young artists and music composers will perform classical music including songs from Chopin, Liszt, Paganini, Schubert.
The funds raised will be fully used for the support of education and social integration of Ukrainian children via UNICEF, to help them overcome the post-traumatic stress of the war and the displacement.
For information : info@carano4children.org.
Practical information
Dates
Friday 28 October, 19:30 → 21:30
Location
Hall M
Rue Ravenstein 23 1000 BRUSSELS
Sound level
Level 2 ≤ 95 db
Price:
0€ for children 0-10 years old,
15€ for teenagers 11-18 years old
20€ for adults
35€ for rows 2,3,4