1. THE ROOTS
Brancusi, a proud Romanian, grew up in a poor household in the tiny village of Hobița. From the age of 7 he roamed the countryside as a shepherd and held several menial jobs like cooper, potter and dyer. Till the end of his life Brancusi would dress in the way of the Romanian peasants, serve his guests traditional Romanian food, and loved to sing Romanian folk songs.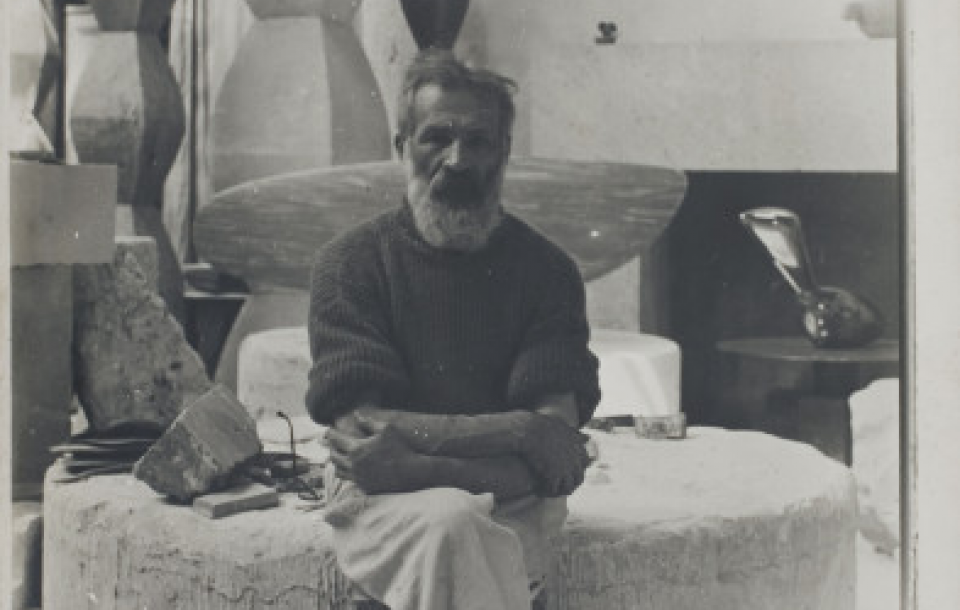 2. CECI N'EST PAS UN "I"
Chances are no one will know who you are talking about in Romania when you mention the name 'Brancusi'. Not that he's not well known there, quite the contrary, as Romania is rightly very proud of their most famous artist. It's just that they pronounce it differently. The 'I' is not the letter 'I' but rather a mark to indicate the pronunciation of the 's'. So in Romanian you would say 'bran-koosh'.
3. THE WALK
Brancusi arrived in Paris in 1904. The then 27 year old walked on foot from Bucharest to the French capital, crossing Austria and Germany and nearly dying of pneumonia along the way. The eventful journey became part of the Brancusi legend, and none other than director Peter Greenaway is turning it into a film.
4. THE STUDIO
His Parisian studio became a meeting point for friends, colleagues and pupils like Edward Steichen, Erik Satie or Amadeo Modigliani. In the last years of his life he focussed on his studio, which he regarded as an art installation, carefully positioning and repositioning his sculptures in the space. When he died he left it to the French state under the condition that it would be kept as a whole, and since 1977 its exact replica can be visited for free right next to the Centre Pompidou in Paris.
5. THE SELFIES
The sculpture studio also became something of a photography studio. Brancusi, a close friend of Man Ray, was mad about photography. He used it as studies for his work, and photographed his own sculptures, meticulously arranged. But he was also very image-conscious and orchestrated carefully staged selfies.