Much more than a hometown
On 15 July 1921 Roger Raveel was born in Machelen-aan-de-Leie, a village not far from Ghent. It is not surprising that he chose the life of an artist. His father also was often to be found tinkering with objects. "Roger, you understand me," he said on his deathbed. "In other words: also somebody who did not feel he was understood," said Roger Raveel on his own 81st birthday. In addition to creativity, obstinacy is a family trait of the Raveels. Because at a time when the world was becoming increasingly international, this artist remained true to his village. He never left Machelen, and throughout his life the village remained one of his greatest sources of inspiration.
Concrete vs nature
For Raveel art was not about major events or the great and the good. Everything deserves to be painted. Raveel's village and immediate surroundings – his wife, the garden, a coffee pot – are constantly present in his work. Yet he was anything but blind to the world around him. Slowly, he allowed modernity to creep into his art. Concrete posts and walls stand in sharp contrast to the nature he loved so much. Raveel was a man who stood up for the environment, for the conservation of the Leie landscape and for the Bruges swans. With art. "My weapon" as he called it. 
"Every day, as I walked from my house to the village school where I used to have my studio, I passed by back gardens where chicken were running around. I saw these chickens running around behind concrete posts, this fragment of life in contrast to the concrete. A powerful presence that I could never capture in my paintings. […]"
The stubborn artist
Roger Raveel said that 1948 marked the birth of his work. Very early on he began to paint nature as faithfully as possible, but Flemish expressionism showed him that another approach was possible. In 1948, he destroyed a lot of his work and began anew. He developed a very distinctive style: his own realism. By omitting specific characteristics of a scene or a figure, he sought to achieve a "universal" realism. Some label Raveel a pop artist, and sometimes he is even described as the Belgian David Hockney. But never doubting himself, he continued to go his own way.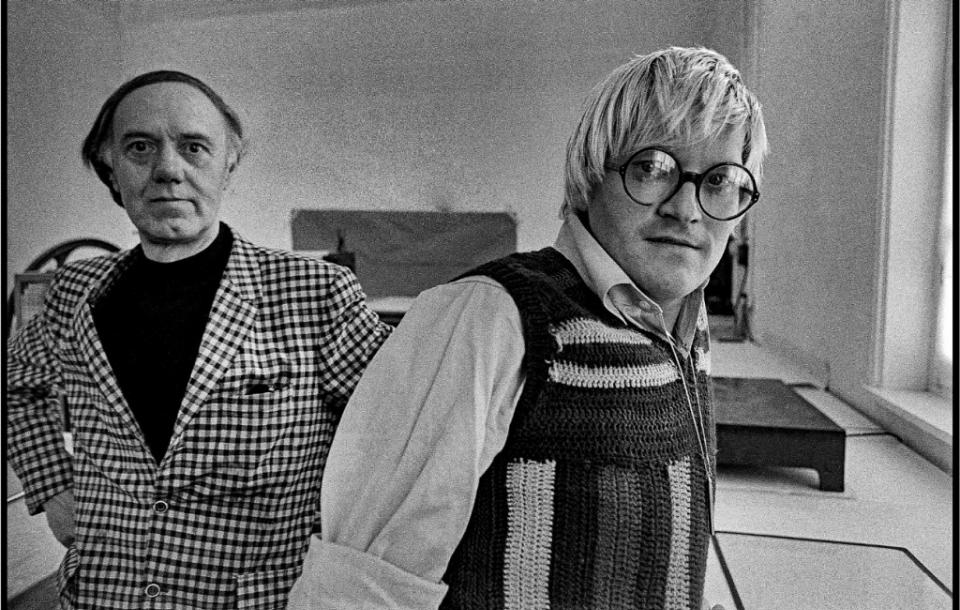 "A powerful presence that I could never capture in my paintings. Well, I had the desire to take such a chicken and to put it in my paintings."
Live birds on the canvas
Gradually, Raveel came to literally include reality in his work. He sought out the limits of the canvas by attaching objects to it. He first used objects such as windows and curtains. Then he added mirrors, as a means of directly involving the environment and the person looking at the painting. Finally, he did something that fulfilled his desire to ultimately connect art and life. He included live animals in his work: first a dove and later, in the monumental work The terrible beautiful life, two canaries in a cage.
Discover the exhibition Roger Raveel. A retrospective from 18 March to 21 July inclusive, at BOZAR.