A new answer to an old problem
With its seven octaves (the set of eight connected white keys), a modern piano offers performers a vast range of registers. When the pianist, however, has to play simultaneously in the highest and lowest registers, he or she is confronted with a physical obstacle, sometimes requiring bodily contortions or movements that, in the long run, can lead to tendonitis, muscular injuries and the like.
For this reason, after discussions with legendary pianists Daniel Barenboim and Martha Argerich, architect Rafael Viñoly, an amateur pianist himself, developed the concept of a curved keyboard. Intended to follow the natural arc of the pianist's arms, it would make it easier to play in every register. The visual aspect of the instrument is therefore not a whim, but an ergonomic and technical response to a functional need.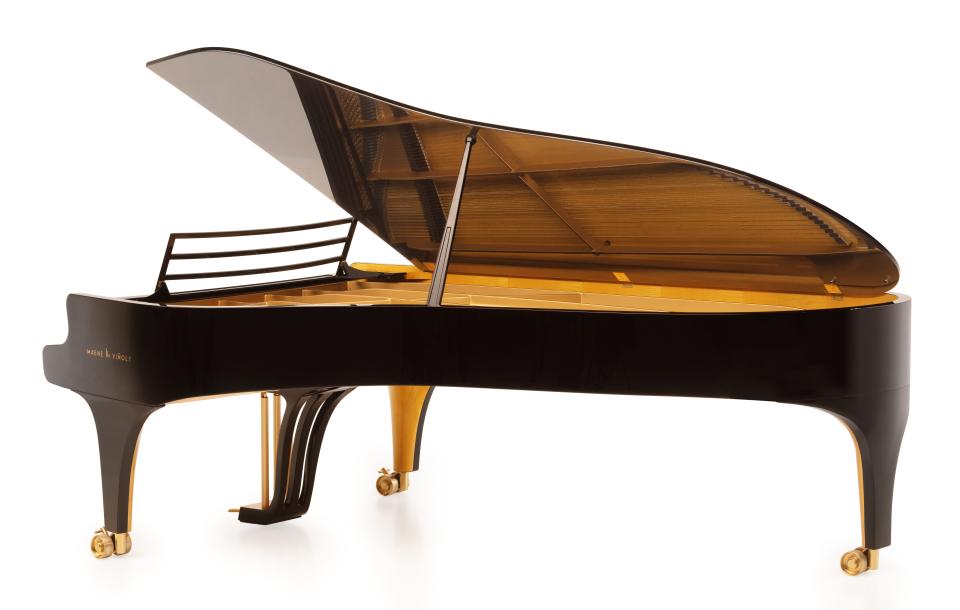 Two birds with one stone
While its curved keyboard captures all the attention, the Maene-Viñoly Concert Grand piano is equally innovative in terms of sound. The logical extension of the curved keyboard is to have radially arranged strings on the soundboard. The Chris Maene workshop therefore designed a larger soundboard and a cast iron frame that could withstand the 21 tons of string tension. At the same time, the system was designed to increase the dynamic range (smoothness and power), clarity, and transparency of sound.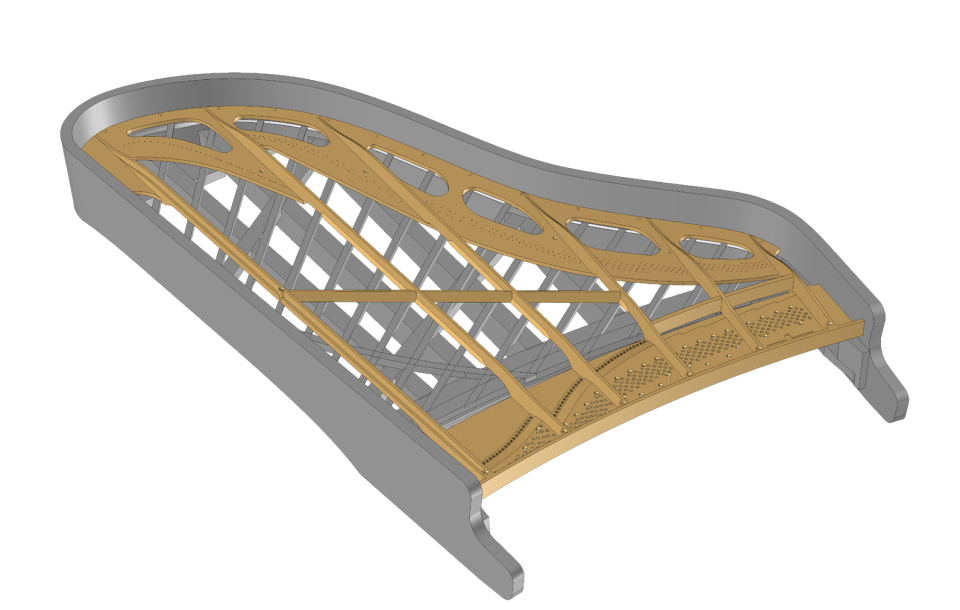 An instrument endorsed by the greatest
During the process of creating the instrument, Chris Maene and Rafael Viñoly sought out the technical and artistic expertise of several pianists, including Emanuel Ax, Daniel Barenboim, Stephen Hough and Kirill Gerstein, all of whom tested the instrument and offered advice. On 19 July 2022, Kirill Gerstein inaugurated the Maene-Viñoly Concert Grand Piano on the Verbier Festival stage. At the time, the musician said:
'The Maene-Viñoly Concert Grand advances the discourse of what a modern grand piano is, while acknowledging and utilizing the traditions and ideas of the past. Its curved keyboard, designed to follow the natural arc of the arm's movement, is the starting point for a re-examined lay-out of the larger soundboard that follows along this curvature. The unified design, ergonomics and function give the piano a unique sonic signature. This piano is a musical and artistic creation, as art innovates and provokes by building on the achievements of the past, to look into the future. I am thrilled and honoured to give the first ever public performance on the Maene-Viñoly Concert Grand.'