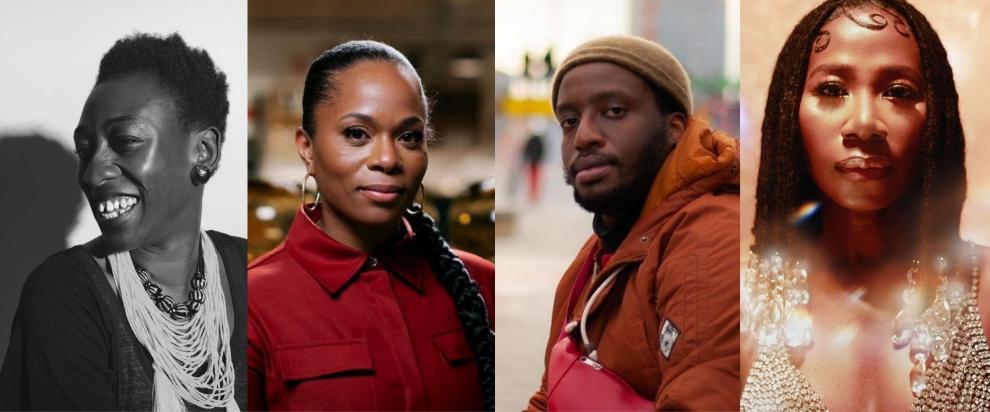 Black History Month Belgium
'Afropolitan Talk: Black female stakeholders in the music industry'
Cancelled
Postponed
27 May'22
- 18:00
In partnership with Black History Month Belgium
On 8 March, to mark International Women's Day, Black History Month Belgium held a talk at the Ancienne Belgique in Brussels, on the theme of Black Female Representation In The Music Industry. As a follow-up to the testimonies and reflections shared during this meeting, BHM is joining forces with the Afropolitan Festival to propose a second debate, around the theme of this fifth edition of the Festival, Women Power.
Yemisi Mokuolu (Hatch Ideas, Asa Baako Festival), Asa and Charisse Beaumont Oyediwura (Black Lives in Music) will talk about their experiences as producers, festival founders, artists, collective members and executive directors. They will address a number of issues including discrimination and other difficulties encountered in their professional lives.
This meeting will be moderated by Eric Cyuzuzo, programmer for Black History Month Belgium and Rainbow Nation Brussels.
Black History Month Belgium celebrates the black communities of Belgium in March every year. BHM intends to shift the discourse on the present and the past in a more truthful and inclusive way. 
Practical information
Dates
Friday 27 May, 18:00 → 19:30
Location
Studio
Rue Ravenstein 23 1000 BRUSSELS
This debate falls within the framework of the different activities carried out by the EU project Smashing worl(d)s, implemented by Kulturen in Bewegung, The Other Space Foundation and Bozar – Centre for Fine Arts Brussels in partnership with AfricaMuseum, Afro Rainbow Austria, Queer Base, Silent University, Students of the Post-conceptual Art Practices Studio at the Academy of Fine Arts in Vienna. Smashing worl(d)s is co-funded by the European Commission.
Support
The Other Space Foundation