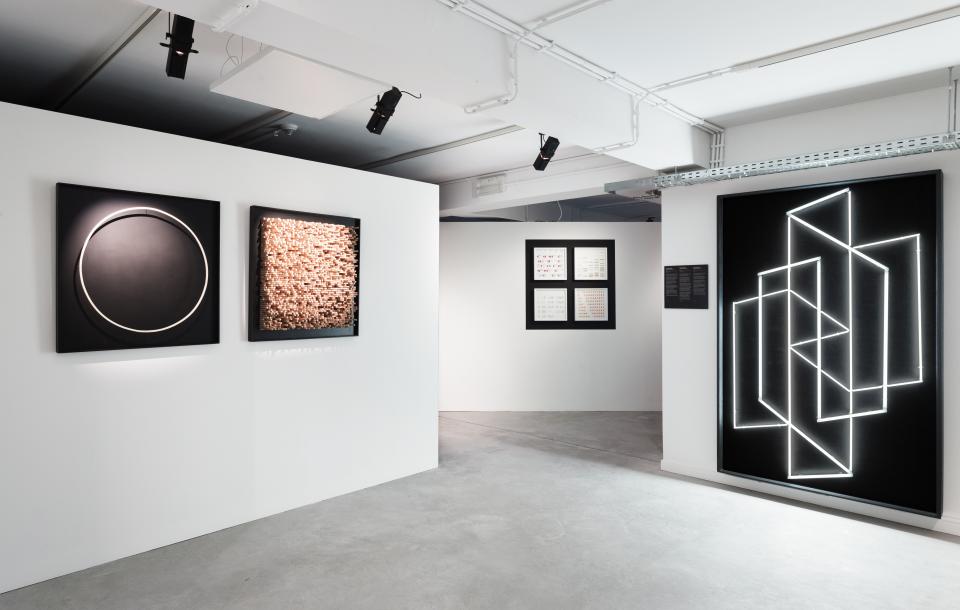 The visit combines a rich and quality educational experience with an informal, fun and inspiring activity. This kind of educational tool helps to motivate pupils and awaken their interest in content that is both serious and meaningful.
The exhibition deals with fundamental mathematics as well as its applications in science, technology, creative practices and society. These topics are addressed by presenting a selection of, mostly Belgian, multidisciplinary artists.
Discover the guided tour of the exhibition Order of Operations together with Ria Van Huffel, Coordinator Mathematics Support Centre (VUB) (NL). 
Discover the guided tour of the Order of Operations exhibition with Raoul Sommeillier, scientific director of the exhibition (FR).