1. Back in Brussels
David Hockney's last major Belgian show was at the Centre for Fine Arts in Brussels in 1992. In the intervening years his popularity has further exploded and he has been the subject of countless exhibitions and retrospectives abroad, but never in this country. Now, almost 30 years later, one of the world's most respected and highest selling living painters returns to Brussels and to the Centre for Fine Arts for an epic double bill.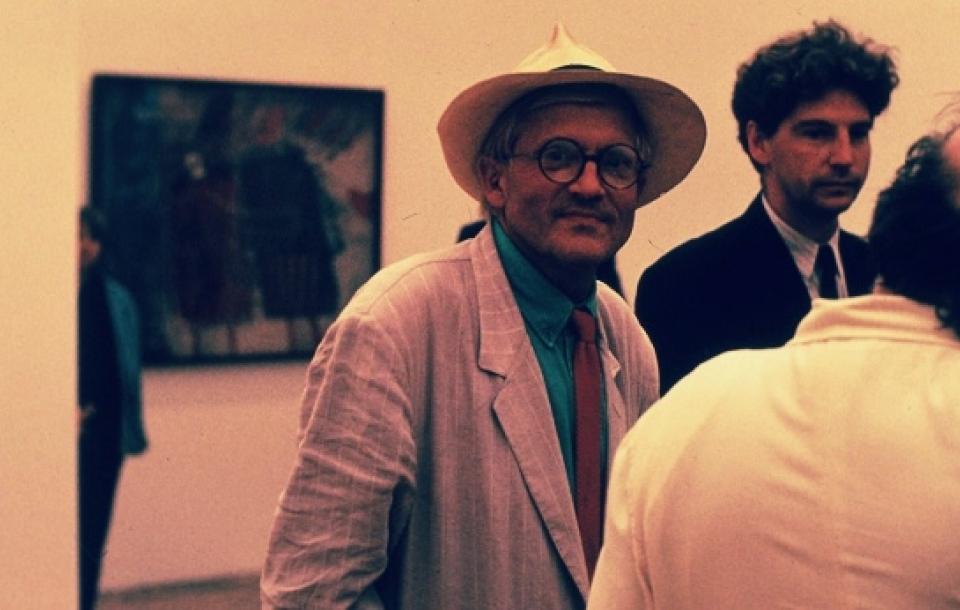 2. Double trouble
Two exhibitions provide a 360 view of David Hockney's artistic journey and personality. Works from the Tate Collection, 1954-2017 provides an overview of an astonishing versatile and influential career, taking the visitor from the Swinging Sixties in London to the palm trees and swimming pools of California and the sloping green hills of Yorkshire. The Arrival of Spring, Normandy, 2020, showcases the vibrant nature works Hockney made in France during the first lockdown, and displays the astonishing artistic vitality of the now 83 year old painter.
3. Unstoppable
Hockney has never stopped researching and experimenting. The painter has tirelessly explored different media, putting his singular spin on each one of them. He redefines portraiture for the modern world (the show includes his most iconic 'double portraits'), becomes perhaps the most skilled etcher of his generation, and tests the artistic limits of new media, such as the polaroid camera or the iPad. Hockney doesn't reinvent himself; he conquers new ground. He is equally voracious in his subject matter: he draws (from) his intimate inner circle and relationships, was a ground-breaking artist when it comes to LGBTQ themes, and joyously celebrates nature and landscapes. All this with a virtuoso knowledge of, and in constant dialogue with, the history of art.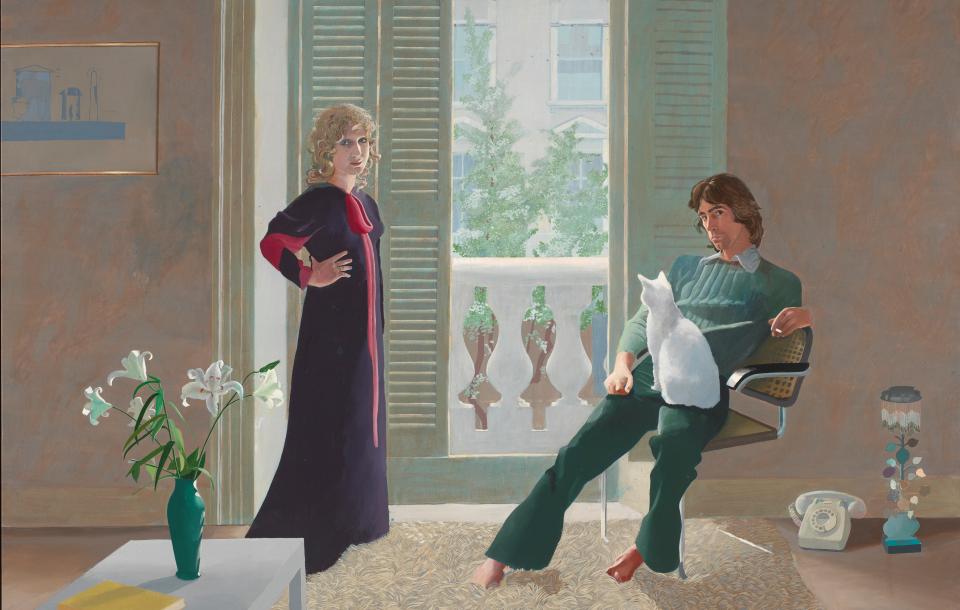 4. Full of hope
"Remember, they can't cancel spring" was David Hockney's message to the world when the pandemic hit.  The artist spent that first lockdown in a house in Normandy, France, and instead of lamenting the lost opportunities or the increasingly restricted possibilities, he turned his eye - and his iPad – to the abundant nature around him. He embarked on an impressive series of paintings, simultaneously meticulous and wild, documenting the arrival of spring. Flowers, blossoms and leaves, ever-changing; new life and palpable movement everywhere, when the world seemed at a standstill. These vibrant images form the second part of our double bill.
5. Inspirational
The possibilities are still endless, is what David Hockney seems to tell us through his work. His energy is infectious, an irresistible incentive to look at art and at the world around us with new eyes - at our lovers, our friends (and their cat!), a road, a tree. Experiencing his work feels like a call to action: embrace your own creativity. His art is truly inspirational, filling you with a desire to rush out and paint, draw, write, film for yourself. Hockney's work has the power to restore our belief – even if only for a moment  - in beauty, imagination, and life itself.