This was 2021
In our concert halls, the virtuoso violinist Patricia Kopatchinskaja gave not one but two outstanding performances. And Wynton Marsalis and the Jazz at the Lincoln Orchestra - our final performers before the COVID closure in March 2020 - returned to provide us with another memorable and magical evening.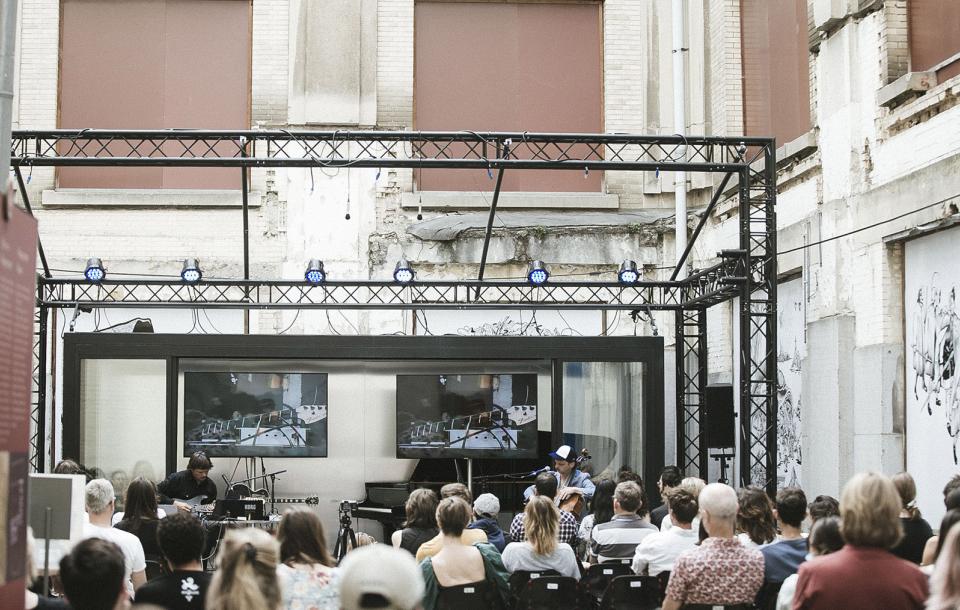 2021 was also the year that showcased some big names from the world of visual arts. The retrospective of the work of Belgian artist Roger Raveel got the year off to a great start. With Luc Tuymans we then went in search of the relationship between artificial intelligence and art in the exhibition Secrets. Finally, we will be ringing out the old year and ringing in the new with David Hockney.
We also made sure to provide plenty of food for thought.  A packed Henry Le Boeuf Hall awaited the architect Xaveer de Geyter and we organised the three-day Beirut Echoes with talks, performances and films from Beirut. Among the events that closed a very busy year was once again the series festival Are You Series?.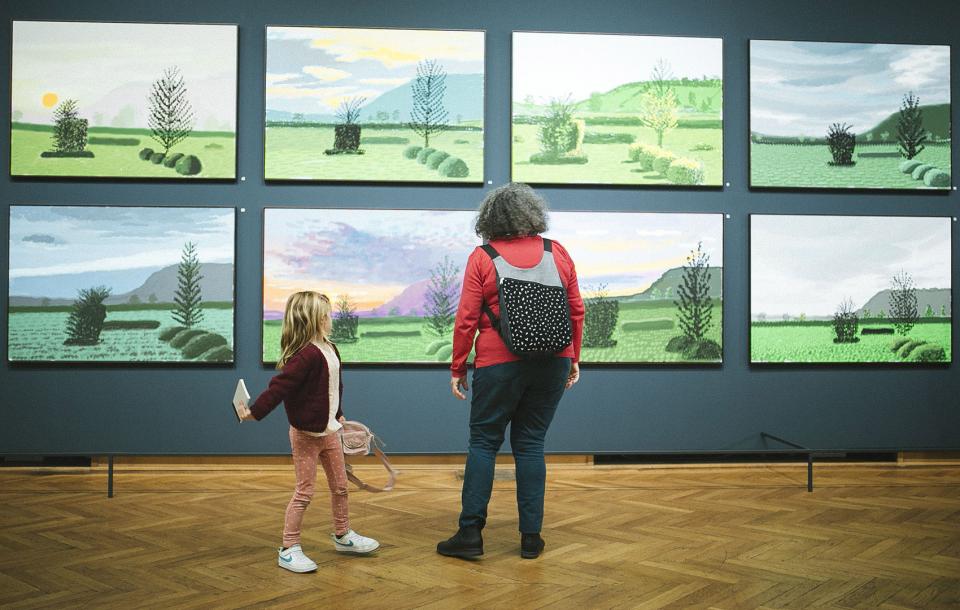 2022 highlights
If all goes well, you can make a note of the following dates in your diary already.  
After Hockney, the work of one of his biggest admirers will be coming to Bozar for the Europalia Trains & Tracks event: Rinus Van de Velde (18.02 – 15.05). To mark the centenary of the Centre for Fine Arts we are pleased to announce the exhibition Project Palace, a centenary (1.04 – 21.07), while a major exhibition will be putting the spotlight on the city of Alexandria (23.09.22 – 08.01.23).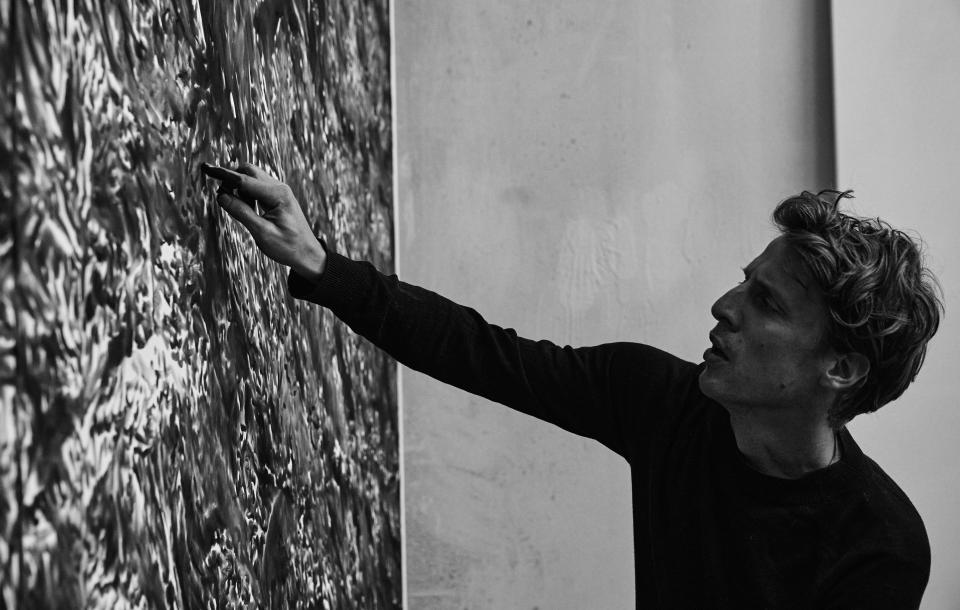 Our music season also has some great things in store. We are eagerly looking forward to our Shostakovich festival (24 - 27.02.2022), in partnership with the Belgian National Orchestra, with the cherry on the cake being the complete Preludes and Fugues by the great Russian composer Igor Levit.  Following that, there will be a new edition of Klarafestival (11 - 27.03.2022), the annual music event that this year features Branford Marsalis and Maurizio Pollini, among many others. Perhaps you would you like to buy a concert ticket as a Christmas gift? Then visit this page to discover the many musical highlights of 2022: Concerts under the Christmas tree.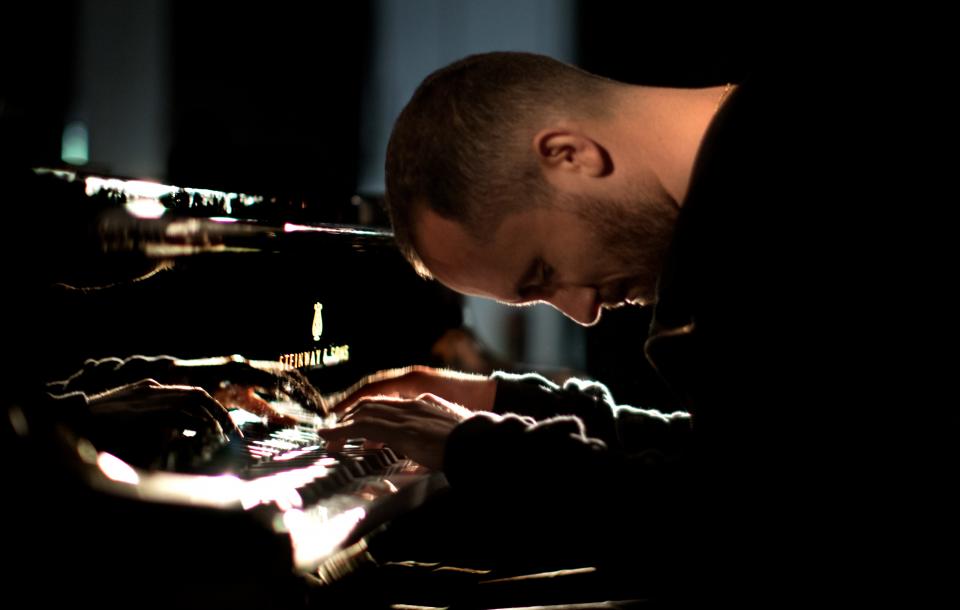 Bozar will also be screening a selection of films, including features by Julie Bertuccelli and Artavazd Pelechian. Carried over from 2021, we are also looking forward to a talk with the classicist, BBC icon and feminist Mary Beard (07.04). 2022 will see more exceptional debates on the Bozar stage, including with the two leading French writers Leïla Slimani and Olivier Guez, who will be in conversation on 8 February.
Be sure to check our website regularly to keep up to date on our programme.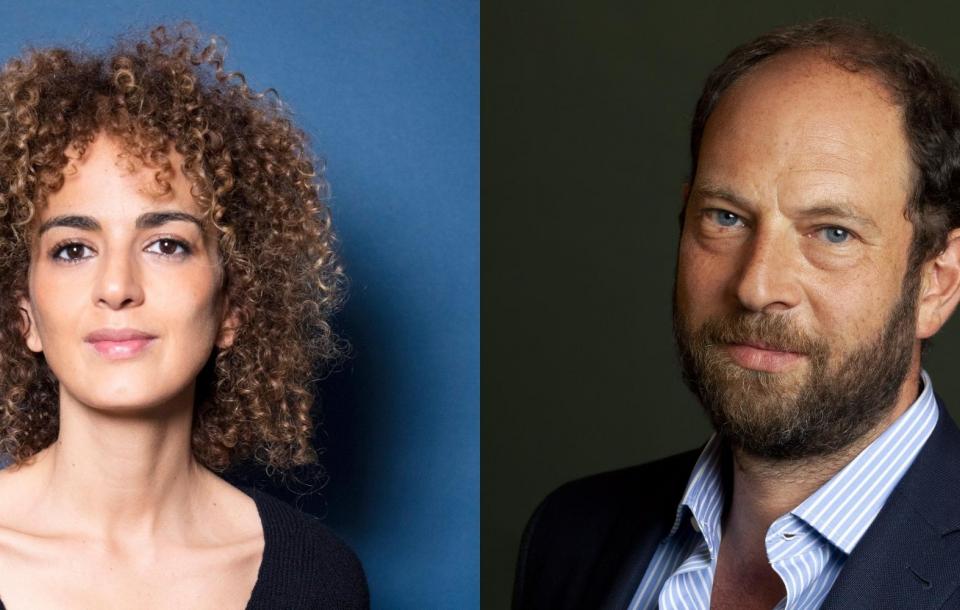 The Bozar team wishes you a year full of love, hope and great moments!