Where does this vocation come from?
I learned music when I was nine by playing the accordion, and then studied piano and violin. Although a musician at heart, I worked in a large company as a technician specialised in mechanics. My career changed direction thanks to a work colleague. The possibility of working in music arose during a meeting with Chris Maene, and I seized the opportunity. I started working for Pianos Maene in 1986, so 34 years ago.
How long have you been tuning pianos at Bozar?
I took several training courses to be a technician at Steinway & Sons in Hamburg. I tuned my first piano at the Centre for Fine Arts in 2000, when Pianos Maene was put in charge of all the pianos in the Centre.
How are your meetings with the pianists? Do they have specific demands?
The pianists who perform at Bozar are all different and have specific demands that I try to meet as far as possible. Depending on their requests and the sound they want, the pianos are tuned using a slightly different technique, varying from simple tuning to harmonisation.
What are the different pianos at Bozar and how are they selected before each concert?
There are currently two large Steinway model D concert pianos and one model B piano. The piano is chosen either by Bozar or by the pianist, depending on the repertory. The model B is generally better suited for piano accompaniment in the orchestra, while the two others are used for concertos, recitals or chamber music. Soloists usually play on the most recent piano, except at the specific request of the performer, whether they are a classical or jazz pianist.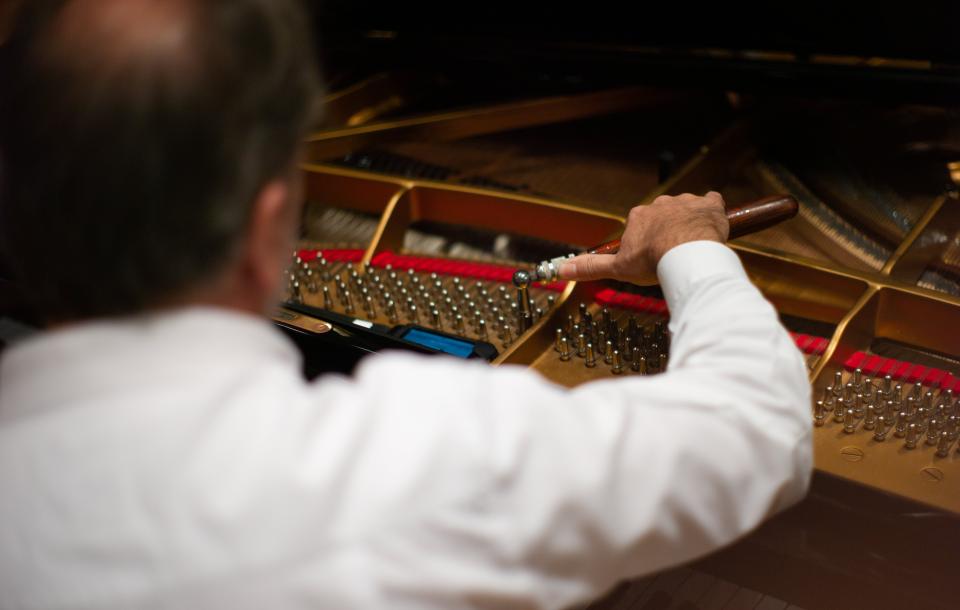 How do you manage to adapt the same instrument to the differing demands of the pianists?
Depending on the pianists' demands, I work on the piano by tuning it in a certain way and harmonising it if necessary. We are straying into technical considerations that it is difficult to explain. In reality, technical subtleties make it possible to achieve the desired sound. This ranges from simple tuning to working on the felts or full harmonisation.
How do you prepare for a piano recital?
For a recital, the piano is tuned before the rehearsal, and then afterwards I talk to the pianist to see if they have any comments or specific requests. I also tune the piano just before the concert and during the interval for a recital. One or more of the notes may have "moved", particularly due to a change of temperature in the hall. So I check each note during the interval.
Can you describe the acoustics in the Centre for Fine Arts?
We enjoy excellent acoustics thanks to the layout and architecture of the hall. Unlike other concert halls that can have rather dry acoustics, those in the Centre for Fine Arts are perfect.

 
Do you have any memorable anecdotes about Bozar?
I have lots of memories of meetings with pianists. One of the most memorable was a recital by an internationally famous pianist. He sat down in the hall and asked me to play so he could decide on the best place for the piano, and finally decided to leave it in its usual place. It was stressful playing in front of such a great pianist.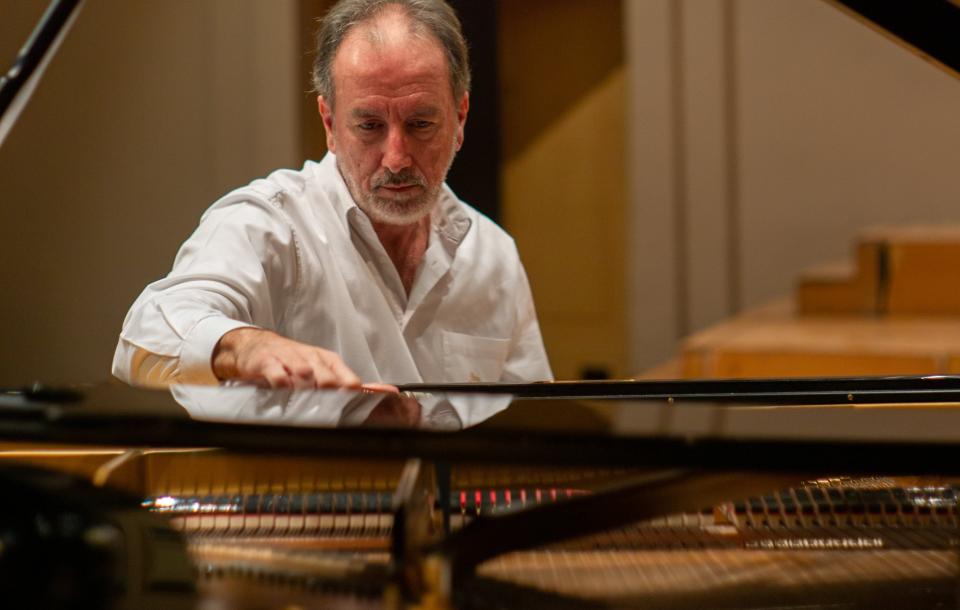 What connections have you formed with the pianists?
It varies from simple courtesy to a friendship that has developed over time.
Is there a musician you dream of meeting?
I have already met most of the great musicians of our time, but if we could go back in time I would like to have met the great Vladimir Horowitz.
When you listen to a concert, do you analyse the sound or can you let yourself be carried away by the music?
I listen to almost all the concerts for which I have tuned the piano. I partly manage to be swept up by the music, but it is obviously difficult for me to take off my professional hat. It's always a bit stressful, especially when I hear certain sounds in unison, when one of the three strings in a note is slightly out of tune. Other factors annoy me, as they do everyone; I am thinking in particular about coughing, the noise from hearing aids or the lights from mobile phones. Concerts generally go well, but there is always the possibility of a surprise, such as a broken string or the grinding of one of the piano's three pedals. I always make sure these problems are solved as quickly as possible so that the artist is not inconvenienced for long.
Is the passion still there after all these years?
I am delighted to say that my job has been and still is, more and more, a passion. I consider myself extremely privileged to do this wonderful job that combines technical considerations and human relationships.