The underground gallery
You might not know it, but the Brussels metro hosts the work of a lot of artists, including Raoul de Keyser and Stephan Vanfleteren. But in this living museum, Vive la Sociale (1976) by Roger Raveel at Merode Station is perhaps one of the most striking works. Just a few stops from Brussels-Central, you can go and see this monumental mural. Raveel succeeds in introducing the many passers-by – whether they want it or not – to this work, which completely absorbs the surroundings. You'll discover, among other things, influences from two other great masters of our own, James Ensor and Jan Van Eyck.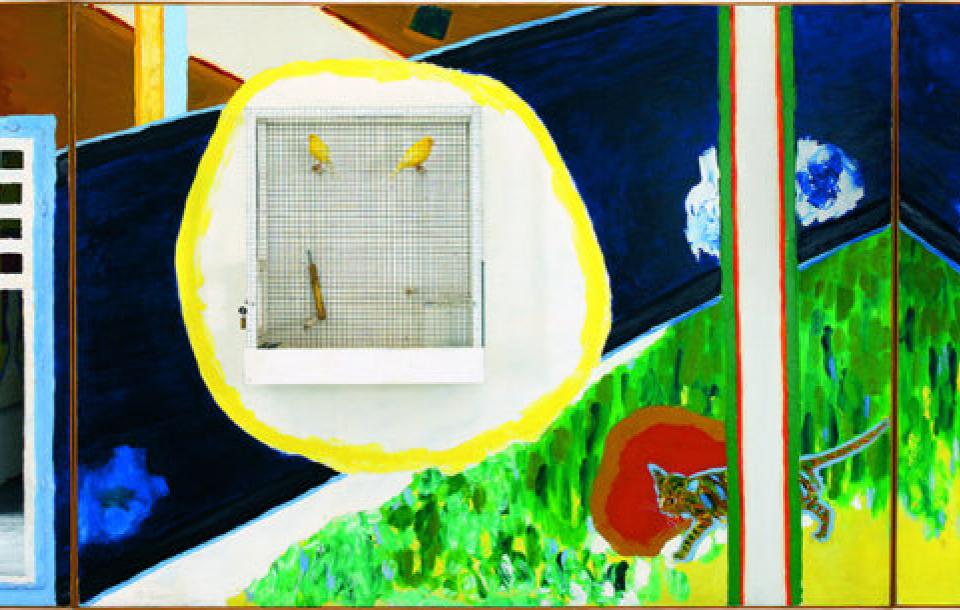 A Terrible, Beautiful Life
There's life even in the title of this work, but when you walk along the Rue Royale outside the Centre for Fine Arts, you'll come across two reproductions of Raveel's monumental paintings. In the exhibition itself, you'll discover the real works. A Terrible, Beautiful Life flows out into reality with how monumental it is. Not just in the dimensions, but also in the execution, Raveel has breathed new life into this painting. And you can take that literally, because in 1965 he had two live canaries fluttering in the cage.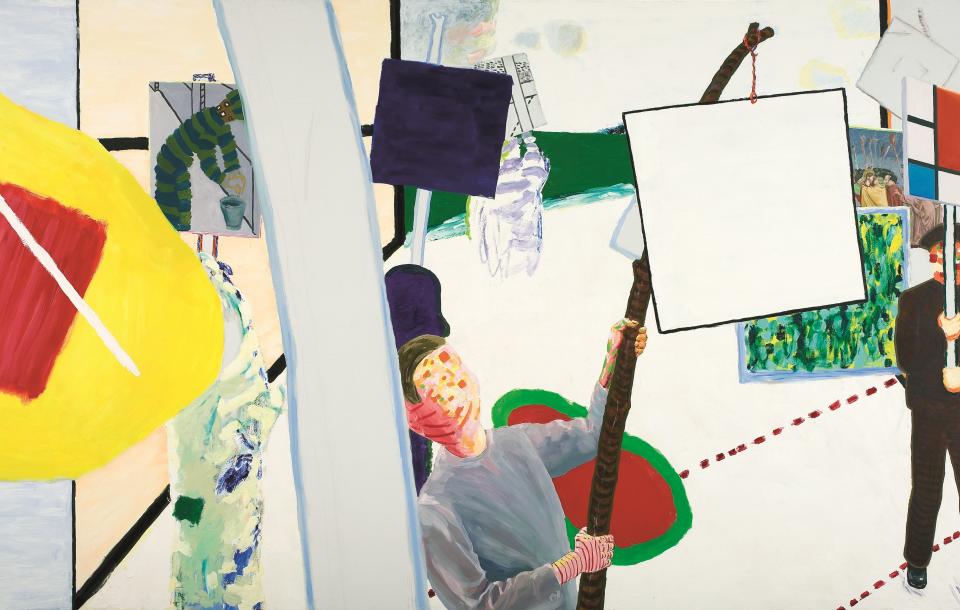 A procession of paintings
The other life-size reproduction bears the appropriate name of The painting parade of 1978 in Machelen-aan-de-Leie. The work is an imaginative performance on canvas. Just as in Merode, you'll find a striking nod to one of Raveel's inspirations, Piet Mondriaan. If you look closely, an iconic old image from art history also pops up among all the contemporary works: the famous Judas Kiss by Giotto.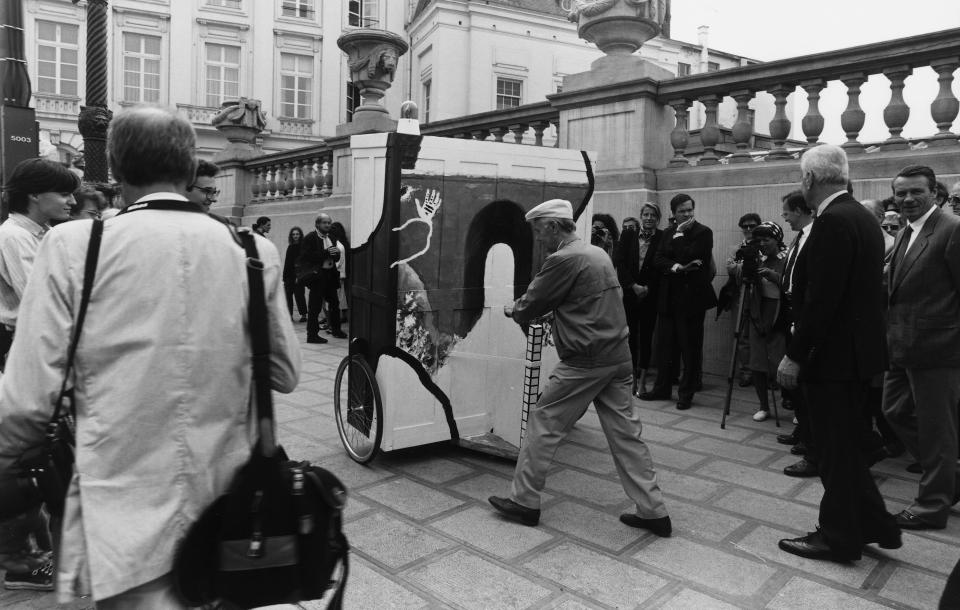 The real parade
In 1990, the ball really started rolling, or rather: the wardrobe. With a painted wardrobe mounted on wheels, Raveel took to the streets and descended upon the Brussels Mont des Arts, from the Centre of Fine Arts to the Grand-Place. The performance aimed to commemorate the outbreak of World War II and was entitled The Meaning of the Meaningless. A high point in Ravel's career, because his art had now completely detached itself from the framework of the canvas.
You can visit Roger Raveel, a Retrospective at Bozar until 21 July.