"Make yourself at home. You are the Next Generation!"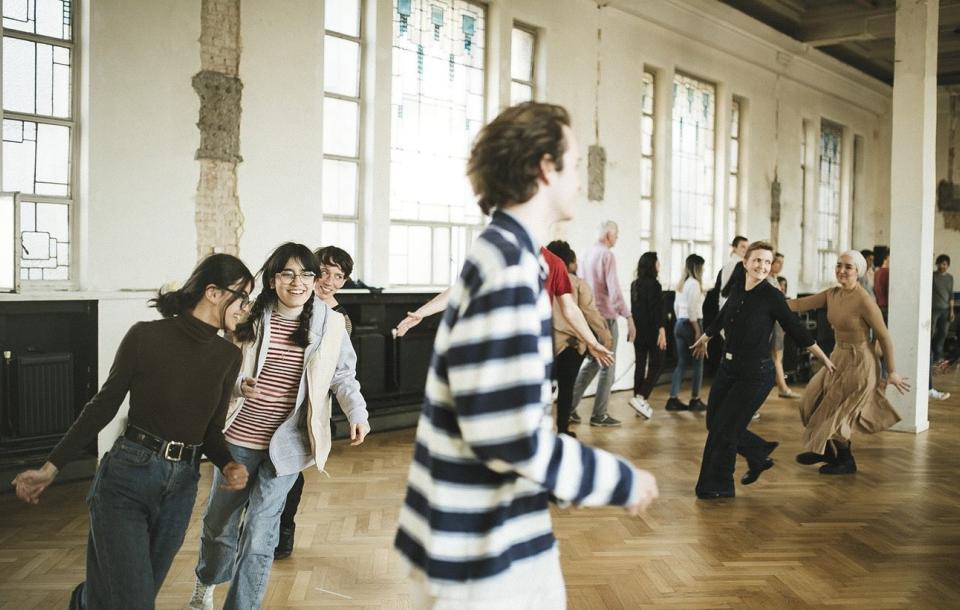 After the global stagnation, we all yearn for a dynamic life on a physical, mental, social and societal level. Movement is therefore the seasonal theme of 2021-22 at Bozar. We brought together the participants of Next Generation, Please! for an interactive discussion with experts, who helped them develop and enrich their projects. They talked about activism, climate, migration, women's rights and digitalisation.
But the afternoon could only really start with an easy-going icebreaker: a movement session by Leon vzw. Body and mind were ready for an afternoon of discussion and reflection.
Among the experts were some familiar faces. The Belgian-Moroccan activist Fatima-Zohra Ait El Maâti took part in the project a few editions ago as a young participant, now she gave the theatre makers of Binfikir vzw advice on feminism and migration. In a theatre performance, they deal with the conflict they experience as young women of Turkish origin in Belgium. They are part of two communities, each with their own expectations. Climatologist Frank Raes is also back. The pupils of the Heilig Hartcollege Tervuren tell him, and Lola Segers (Youth For Climate) about their artistic installation with skateboards. Although they work on climate, it was inevitable for them to include the conflict in Ukraine in their project, according to Lola, proof that all these themes are inevitably linked. The young people from Factum Lab shared their ideas on digitalisation and technology with Ohme's experts, while the students from the Lycée Intégral Roger Lallemand/WIELS discussed their theme of 'Art & Revolt' with the OST collective.
To close the day, the four groups presented their projects to each other for the first time.
"For young people, the climate problem is self-evident. It is in their genes and they want to do something about it. The installation made by this group of young people shows the urge to want to change something" - Frank Raes, climatologist
Are you curious about what these young people have in store for the future? Discover it at the Next Generation, Please! Festival from 30 April to 3 May at Bozar. Expect a rich programme of performance, VR, music, installations and video. See you there!