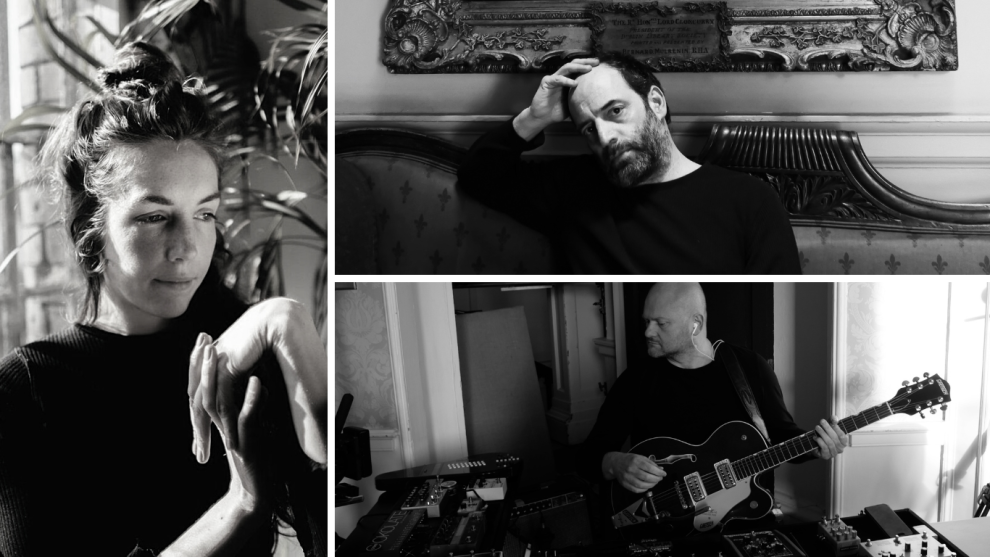 'Pomes Penyeach'
Cancelled
Postponed
1 June'22
- 19:30
James Joyce Set To Song
With Matthew Nolan (guitar), Adrian Crowley (piano & mellotron), Sean Mac Erlaine (reeds & electronics), Anna Mieke (voice) and Kevin Murphy (cello & pedal)
​​​​​​​
Composed by Adrian Crowley & Matthew Nolan, Pomes Penyeach is a unique and thrilling project comprising the poetry of James Joyce reinterpreted into song. The collection of 13 short poems, first published in 1927 by Shakespeare & Company of Paris, provide the lyrical basis for this invigorating and expansive creation.
The title, Pomes Penyeach, is a typical Joycean play on words; its literal meaning being 'poems for a penny each' as the collection was published for the price of one shilling, or twelve pennies. The thirteenth poem was a bonus 'tilly' (tuilleadh in Irish); a custom of Irish tradespeople at the time to offer an extra serving, similar to the 'baker's dozen, which offered 13 loaves instead of twelve.
This exciting new project came into being when academic/curator/ composer Matthew Nolan approached singer/writer/composer Adrian Crowley and extended an invitation to collaborate. Nolan first discovered Joyce's collection thirty years ago and ever since had held an ambition to see the elegiac collection set to song. That collaboration has culminated in a breath-taking project of a panoramic quality that not only stands up as a transportive musical journey but as a testament to the timelessness of Joyce's verse.
The project features Adrian Crowley (vocals, piano, acoustic guitar & mellotron), Matthew Nolan (electric guitar, omnichord, & synth). The pair have assembled a stunning ensemble with some of Ireland's foremost contemporary players featuring strings, electronics and a surprise guest vocalist who provides a perfect foil to Crowley's distinct voice.
Pomes Penyeach is supported by The Irish Department of Foreign Affairs, The Museum of Literature Ireland and Saint Patrick's Festival.