Encounters and the forging of bonds are values that are central to Els Dietvorst's work. She has therefore chosen to create two exhibitions at two different locations in Brussels. The visitors form the link between the CENTRALE for Contemporary Art in downtown Brussels, where brand new work is on display, and Bozar, where a cross-section of Els Dietvorst's artistic practice over the past 20 years, as well as new work, is being exhibited. This will be the first time visitors will have seen some of these works.
A tree covered in beeswax, with formless, melted contours. Sculpted by the flames, now extinguished, but present in the traces they leave in the exhibition. Traces of a ritual that took place on the evening of the opening when the wax tree was paraded through the streets of Brussels, from the CENTRALE to Bozar, where it was lit on fire. The tree was carried by members of The BARЯA Movement, a collective of artists, long time collaborators and former students that has grown organically over the last few years and fits within her practice.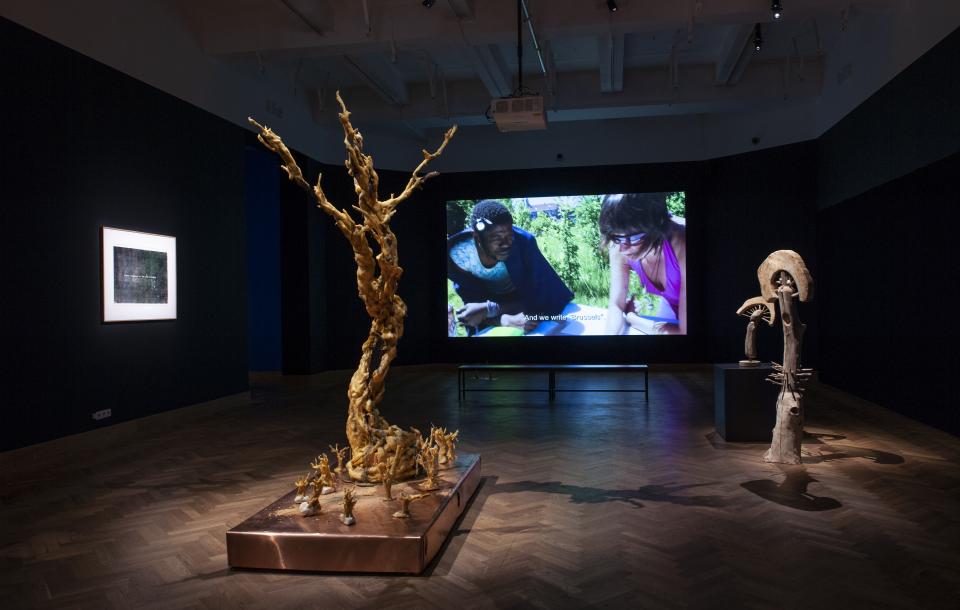 Els Dietvorst also dedicates the tree through the streets of Brussels to ACM (Art - Coeur - Merci), a homeless man from Cameroon whom she met at the end of 2000 during one of her walks in Brussels. We are introduced to this 'wandering philosopher' in a film in which Dietvorst looks at this singular life path, which she followed for years before losing sight of him. ACM survived in a 'Cabane de la fortune' along the Brussels-Charleroi canal, on the edge of town. Like an urban hunter-gatherer, he scavenged his own food and made his clothes from what we leave behind in Oxfam's clothing containers. He was not a burden to his surroundings but was chased away and his slum flattened. ACM was strong and fragile, an artist (of life).
"Els Dietvorst is a socially engaged artist who tackles social issues by seeking to reveal the connections that are woven between people, situations and environments. Her work is rooted in observation, listening and caring and succeeds in revealing what too often remains invisible, preferring wonder to denunciation. The coherence between her existence and her oeuvre outlines the possibilities of other ways of seeing and living."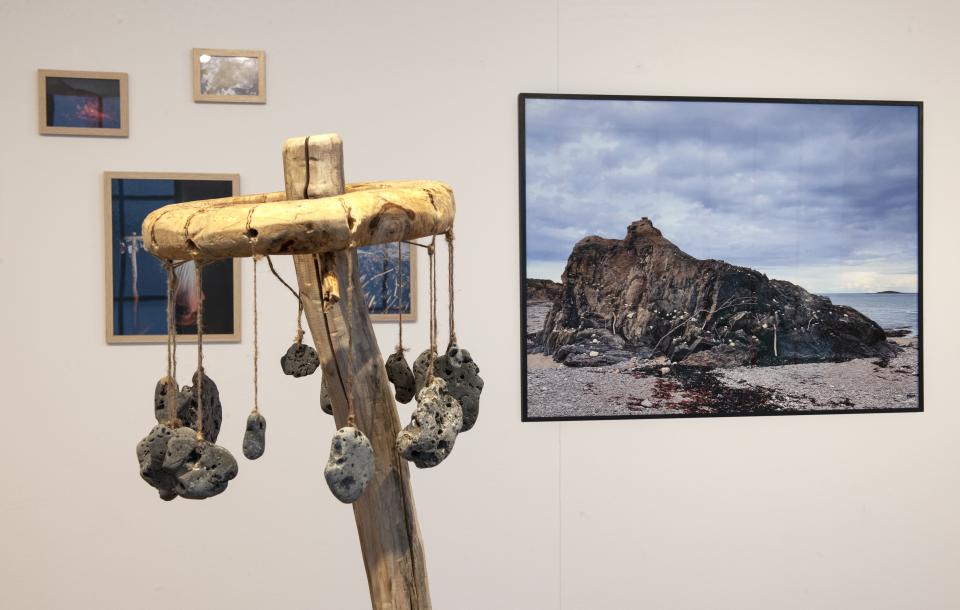 Dietvorst lives in the Irish countryside near the sea. During the first lockdown, Dietvorst typed up an 'Interludium' every day: something that she had perceived, an emotion or a philosophical question. She also walked out daily to a rock in the sea and laid white stones upon it. She called this rock 'Coastal Shrine' and it became a light point on the beach. Nature works with or against it and she accepts she does not have matters ub her control. Passers-by add stones to it. It has become a collective ritual in which everyone can participate. This creates connection, without people having to meet each other.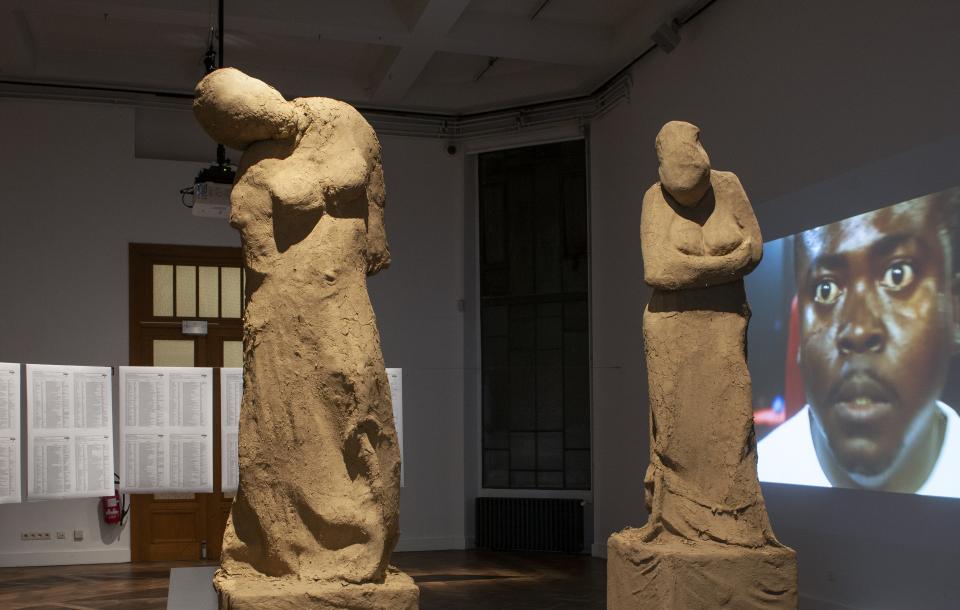 With the video Vive la démocratie (Long Live Democracy), Dietvorst translated into a theatre monologue and film the life story of Kokou Zokli who fled from Togo. Dietvorst shows the film together with a "List of Refugee Deaths" published by the European network UNITED for Intercultural Action. It confronts us with the names of 44,764 refugees who have died since 1993 in their attempt to reach the "Fortress Europe" in search of a better life, escaping poverty and the atrocities committed in their country. Els Dietvorst denounces a theme that has always been close to her heart : the flouting of democracy and the inhumanity of our world. In response, the artist places three monumental statues, The Three Graces: protective figures who welcome the visitor and watch over the thousands of migrants still on the road.
Discover the world of Els Dietvorst at Bozar and the CENTRALE for Contemporary Art. The exhibition at Bozar is free.