Conversation in French with subtitles available in English, Dutch and French.
Felwine Sarr (1972) is a writer, economist, and musician. He is the author of Afrotopia (2016). He is well-known for his ground-breaking report The Restitution of African Cultural Heritage: Toward a New Relational Ethics and cofounded the Laboratory for the Analysis of Societies and Powers/Africa-Diasporas (LASPAD) in Saint-Louis. In 2016, he co-created with Achille Mbembe the annual Dakar and Saint-Louis workshops Ateliers de la pensée, which sought to stimulate a "non-colonial" school of thought.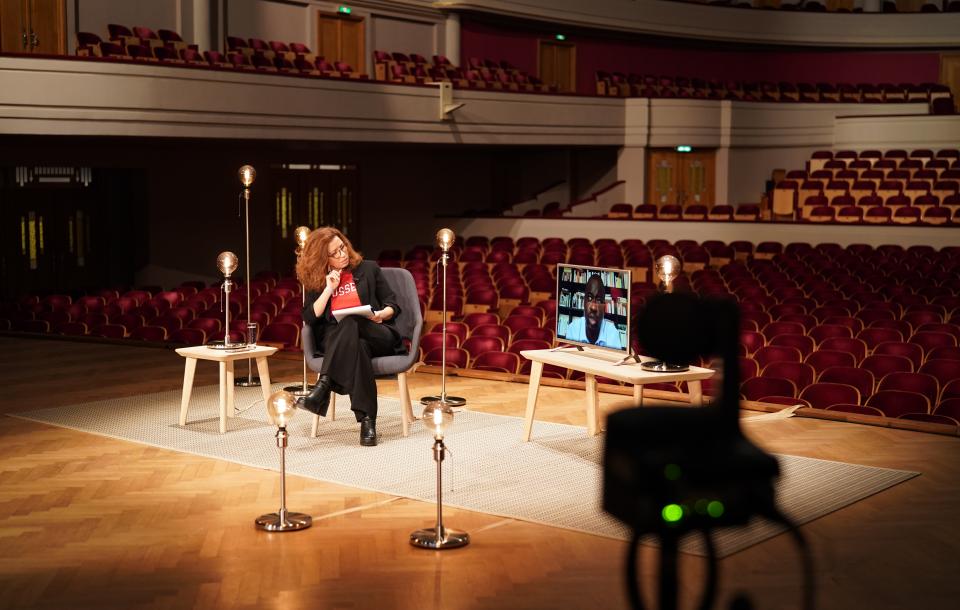 "There is work to be done in all the discursive spaces, in the narrative spaces and in the representation spaces and, above all, it is a task for both sides and it is also for us, Africans, to reclaim the production of images, of discourse, of narratives, of the way we look at ourselves and not to leave the space open for a production that I would describe as exogenous and that is not always negative but that, ultimately, borrows from the history of its own way of looking at things, from how this way has been constructed and articulated"
"There is a colonialism that is latent, which must be sought out at various locations and that, I would say more patiently, must be deconstructed so as to fundamentally articulate a new form of relationality. There is a whole deconstruction that is needed to arrive at a healthy, fair and mutually respectful relationship and this deconstruction, it is in progress but it is a part of the process. You cannot dismiss history with a wave of the hand as if it did not exist. Today I am speaking to you in French and that is a fact of history. And history is there in the present. To turn the page, there is a need for this deconstruction, for this reparation, etc. so as to be in a position to reach another stage of the relation."