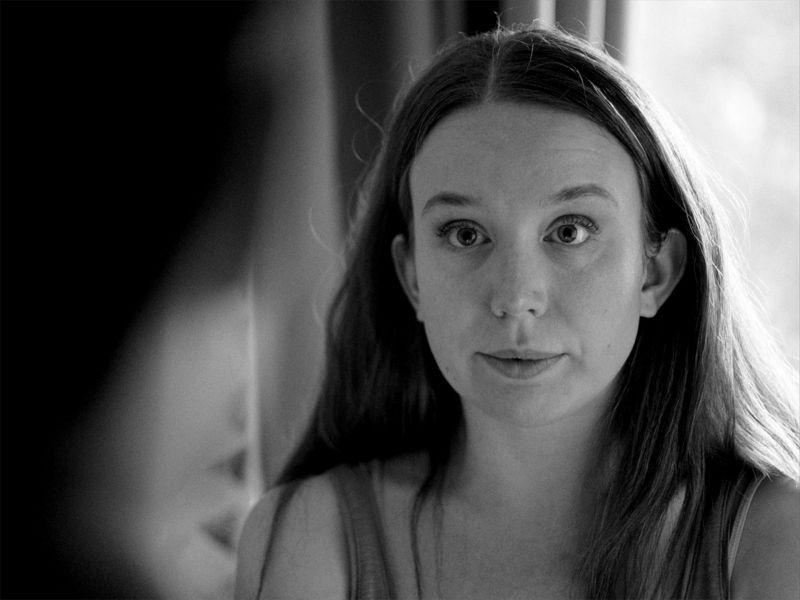 'Mirrors in the dark - Šimon Holý'
Cancelled
Postponed
6 Oct.'22
- 19:30
Marie and her boyfriend František are trying to save their relationship by answering 36 questions that will, according to scientists, make you fall in love with anyone. Marie, who just turned thirty, has a head full of important questions of her own. Is it worth it to continue a career as a dancer if she will never reach the top? Will she be able to overcome her fears of mediocrity and be happy with herself? Will her mother stop questioning her choices in life? Most importantly – is her relationship significant enough to be saved? 
Šimon Holý (Prague, 1994) graduated from the Department of Feature Film Directing at FAMU. During his studies, he directed five short films that premiered at several film festivals. Holý also served as a film composer for many films of up and coming Czech filmmakers. Mirrors in the Dark is his feature debut. 
The screening is a part of a focus on contemporary Czech film during the Czech Presidency of the EU.
Practical information
Dates
Thursday 6 October, 19:30 → 21:00
83 min
Location
Studio
Rue Ravenstein 23 1000 BRUSSELS