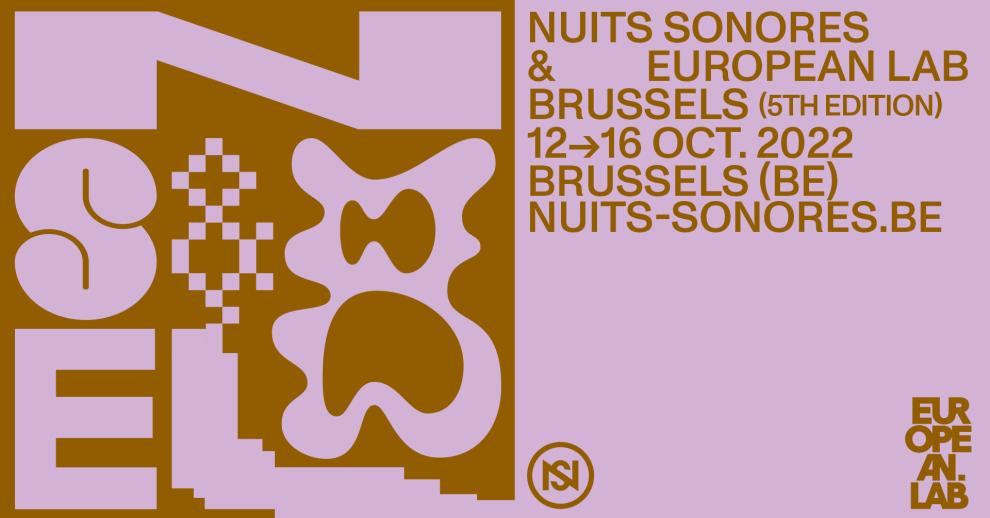 Bozar
Arty Farty Brussels
'Nuits Sonores & European Lab Brussels'
Cancelled
Postponed
12 → 16
Oct.'22
Which part of the brain makes you dance?
Bozar and Arty Farty Brussels present the fifth edition of Nuits sonores & European Lab Brussels. This new event is once again committed, exploratory and festive. It also remains faithful to its desire to unite the different communities and bring together the structures, personalities and artists of a dynamic and cosmopolitan Brussels scene! 
In addition to places like LaVallée, C12 and - for the first time - Reset, the festival-forum will be hosted by Bozar with a five-day programme of concerts, meetings and debates. The musical programme is ambitious, featuring big names such as Nils Frahm, Binker & Moses, and Jeff Mills, and discoveries, such as the eclectic, traditional yet futuristic world of ESINAM, and the cathartic and moving polyphony of Marina Herlop. 
The European Lab forum returns to the heart of Brussels, the European capital, where it will once more give the floor to new generations of activists, demonstrators and project leaders, as well as cultural, media and democratic actors. To open this new edition, European Lab presents a lecture dedicated to the Ukrainian electronic music scene, followed by a day of workshops and debates around independent media.