Anastasia and Jean-Sélim, why did you choose cello and piano as your respective instruments?
Anastasia: Our home was filled with music; my mum is a piano teacher and my dad a composer. I wanted to play all the instruments, but what really marked me was a concert by cellist Natalia Gutman and especially the ricochet technique, when the bow jumps on the strings. I was three years old at the time, and my parents decided to try me on the cello.
Jean-Sélim: There was a piano in the old house where my family moved when I was three.
How would you describe your personality in 3 words?
Anastasia: Spontaneous, curious and dynamic.
Jean-Sélim: Not defining anything.
Why do you like playing together?
Jean-Sélim: I can say it's very easy and such a pleasure to rehearse and play with Anastasia.
Anastasia: I enjoy rehearsing with Jean-Sélim so much, he always has new ideas or experiments to apply to the music. It's never a fixed interpretation. We're on a constant search!
Can you briefly introduce the programme?
Anastasia: We begin with the Debussy Sonata whose harmony and rhythmic languages are full of surprises and effects. In this short sonata written in a classical form, you'll hear influences of baroque and jazz music, imitations of Spanish guitar and ironic laughter. Initially subtitled "Pierrot is angry at the moon", we invite you to let your imagination free and stage your own commedia dell'arte.
At the heart of the programme is Fairy Tale by Paul Juon, a Russian-Swiss composer whose music is unfortunately rarely played… The title speaks for itself and to me it is more like a lullaby fairy tale song accompanied by the swinging rhythm of a baby's crib.
Jean-Sélim: And it's funny that Anastasia and I are also Russian and Swiss…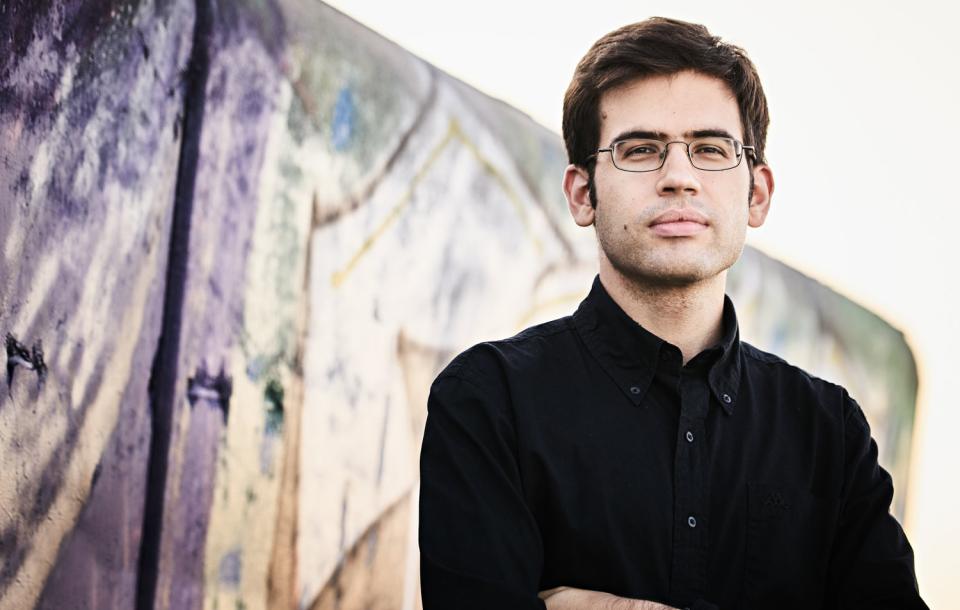 Anastasia: César Franck's Sonata, originally written for violin and piano, was a wedding present to his friend Eugene Ysaÿe. To me, this piece in four movements could be interpreted as the four stages of life, where the first movement is a tender age, a moment of discovery, the second is a passioned youth, third, the age of wisdom, and the fourth the observation of the life's journey and a spiritual approach to it.
How does it feel to be chosen by Patricia Kopatchinskaja for this Bozar Next Generation concert?
Anastasia: It's incredible to see how unexpected life can be. Patricia's husband, Luka Fierz, found my recording on YouTube, showed it to Patricia and they wrote to me through the contact form on my web page. This is how I got to meet her for the first time personally and we played together. It felt as if I'd known her for a long time, and it was so exciting to communicate with her through music. She's a big inspiration and I'm so grateful for all the incredible support.
And you, Jean-Sélim, how does it feel playing again at Bozar?
Jean-Sélim: I am very happy. The first time I came, I was sick, so I am grateful to have a chance to come back in good health.
Do you have any particular hobbies?
Anastasia: Many things tickle my curiosity so I'm constantly changing hobbies. But two hobbies always remain important to me: portrait photography and drawing.
Jean-Sélim: I play table tennis in a club.
What big dream would you like to fulfil one day?
Jean-Sélim: Compose better and, above all, more.
Anastasia: Flying to the moon.