"To sing is to become an instrument yourself"
- Anne, aged 57
For me, singing is physical. When I sing, I become a musical instrument. It's my body that sings, not my head. I forget myself completely.
This is my first time taking part in Singing Brussels. I found the video tutorial of the Al Khala song by Laïla Amezian and it immediately made me want to be part of the project. It's a joy to meet people from other backgrounds. 19 June is a call to sing together. I don't know how it'll all work out, but the idea of all of us getting together to sing sounds great!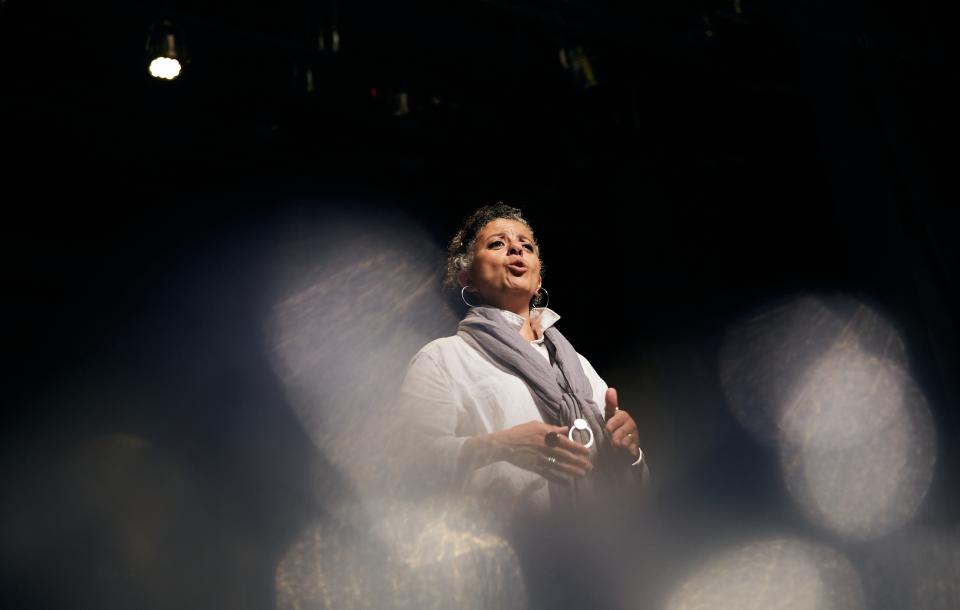 "After 2 years of Covid-19, it feels so good to get together!"
- Gaspard, aged 41
There are choir festivals, but I like Singing Brussels in particular because it brings together so many people. This project unites and mixes choirs with very different styles. After two years of Covid-19, it feels great to know that over 200 people will be making music and walking through the Marolles together. It's very refreshing!
I'm an amateur singer. I've been singing in Olivier Thomas' choir for several years. Although I know Olivier's songs, I wanted to take part in the group rehearsal to find out about Laïla's universe. I don't necessarily sing very well, but it relaxes me. Singing once a week is very good for me. It allows me to forget my everyday worries.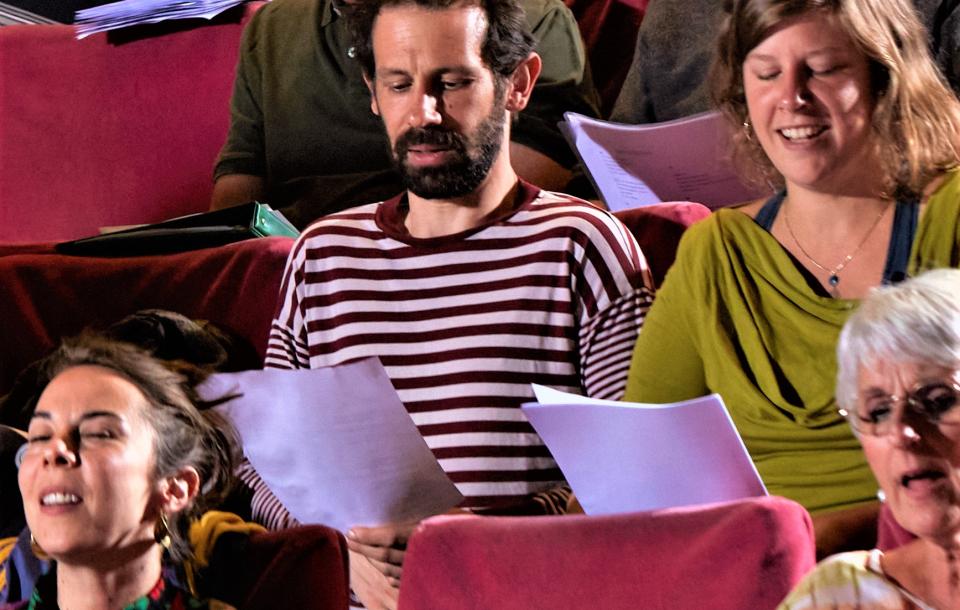 "I sing to celebrate life"
- Louiza, aged 67
I've taken part in Singing Brussels in the past. The workshops were led by the English tenor Paul Smith. I love choral singing because the harmonies lift us up. The more people there are, the stronger the vibrations. All our chakras are open. Life is sound, vibration and energy. I sing to celebrate life. Singing with awareness brings spirituality. When you leave of these singing sessions, you feel rejuvenated and filled with joy!
"I love to feel the beauty of the harmony"
- Erik, aged 54
I chose to take part in Singing Brussels Marolles because it's a project that showcases Brussels and its cultural activity but also because I like to sing in a choir. I love to feel the beauty of the harmony.
I'm a member of the Stemmer Choir, based in Brussels. We performed at Bozar during a previous Singing Brussels event and we're back for this special celebration which will take place outdoors, in the streets of Brussels. During the closing concert, many choirs from all over Belgium will perform and we'll all sing the last piece together with the audience. I can't wait to experience this beautiful moment!
"Music is a moment of connection with oneself and with others"
- Darlyss
I've been singing for many years, both solo and in soul and gospel choirs. For the last 4 years, I haven't had a musical project, so I'm trying to get back into the swing of things and reconnect with the artistic world. I saw the ad on social media and decided to find out more about the project. I'm here out of curiosity. 
For me, singing is sharing what's in my heart. Some words can touch hearts and heal souls. Singing as part of a choir makes this feeling stronger. With the harmony of the voices, the power of the music is increased tenfold.
I'd encourage everyone to come out on 19 June, because music is a time to connect with yourself and others. If you're looking for such an experience, now's the time to come and enjoy the music by listening or singing.