1. Wide range of colours
All the genres, from classical to jazz, and music from multiple world cultures are represented. That makes it the ideal opportunity to broaden your palette with some new sounds and harmonies. Dream away to the Tunisian oud of Anouar Brahem, imagine yourself in the cold north with Denmark's Janne Mark or tangle yourself up in Bach's eternal music.
2. A Palace full of music
On 17 September, we'll be kicking off with a spectacular opening night. You can discover the various rooms of the Centre for Fine Arts then too. Stroll among four venues, capturing music by Glass Museum, Janne Mark and Eydís Evensen, and featuring Anouar Brahem and the Brussels Echo Collective in our large art deco concert hall. This eclectic line-up costs just €39, or €19 if you are under 30.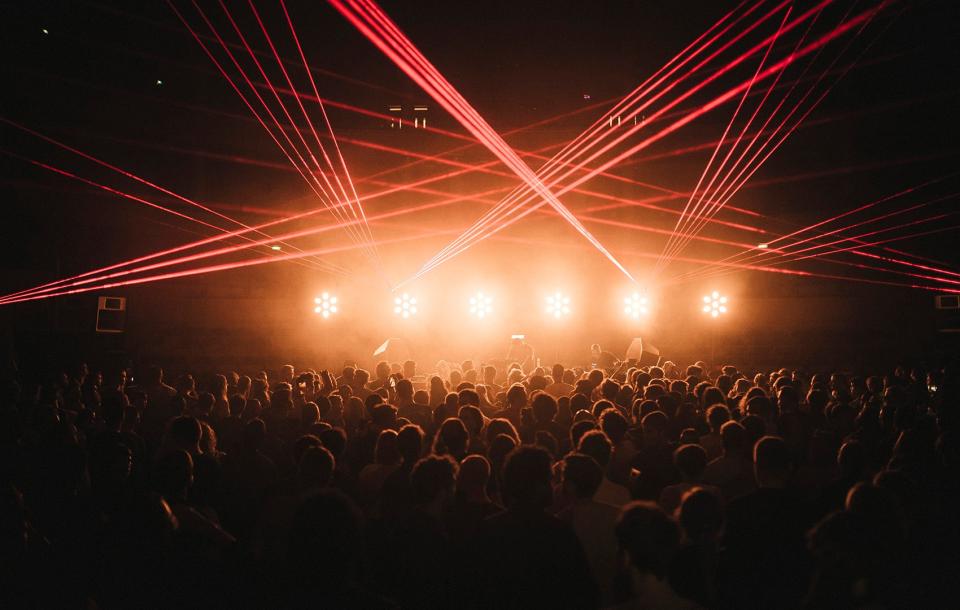 3. Digital novelties
The opening weekend is not only a treat for your ears, but also for your eyes. Concerts take on a visual component and become immersive experiences. Yannick Jacquet will design an installation at the Glass Museum concert. Illustrator Grégoire Pont will bring elephants, swans and kangaroos to life before your eyes in Saint-Saëns' Carnival of the Animals. And Bach's complex musical structures will find a virtuoso counterpart in Jemma Woolmore's video images.
4. Workshops for children and young people.
On Sunday, there will be a great deal to hear, as well as to do, around Saint-Saëns's masterpiece, The Carnival of the Animals. We are pairing up this performance with some workshops that will bring out the beast in you. The little ones (still checking what age) can make a mask of their favourite animal and Tim Van Droogenbroeck will teach young people (aged between 14 and 18) beatboxing and animal imitation.
5. Car-free Sunday
Sunday 18 September is not only a celebration at the Centre for Fine Arts, but throughout Brussels. Cars are not permitted, so you can explore the city in peace and quiet by bike or on foot, in places you have not visited before. In addition, public transport is free that day. Need to take a break? Head to one of Bozar's Sunday concerts.